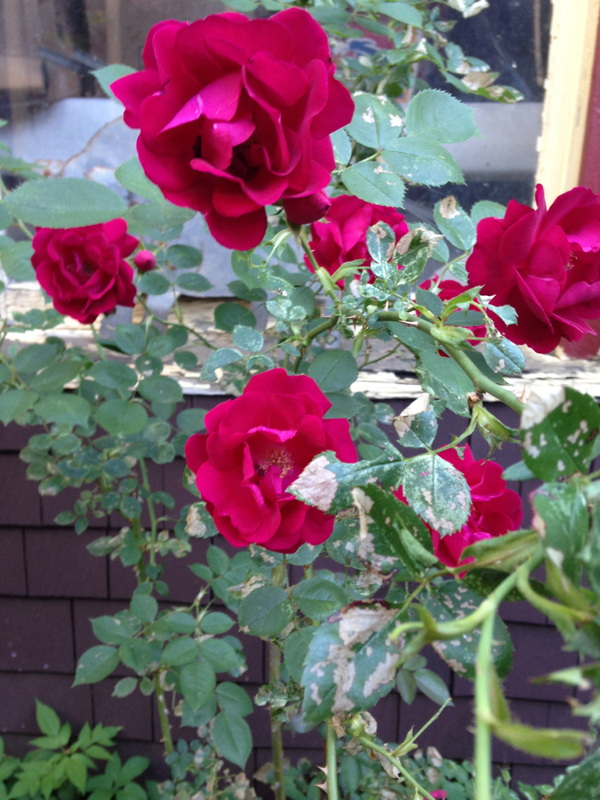 My statement started with a question.
"Why, if you have cancer - or another physical disease - do people reach out and embrace you, but mental illness is something to be shunned and not spoken about?"
I heard that question often growing up, from both my parents. I knew that my father had bipolar disorder, and I knew what the perceptions of that were. Even though he was healthy for my whole childhood, my parents began a conversation that they knew would likely be a lifelong one for our family.

Recently, someone reacted negatively to my writing about my father. Writers - especially in today's easily-searchable blog culture - spend plenty of time fretting over which stories are theirs to tell, and which rely too heavily on the supporting cast in their lives.

There have been many things that I have not shared about my family's experience, because they are not my story. That said, there is a reason my parents began a conversation about stigma years before my father got sick. They realized how powerful and damaging a force stigma is.

I refuse to be embarrassed by mental illness. I refuse to let denial and shame hold back information that could help someone. I refuse to not speak about something that is so important in my life, and in the lives of millions of people.

Nearly 20 percent of Americans will have a diagnosable mental illness this year. A quarter of those people will have an episode that seriously impairs their life. If one in five people suffer from mental illness, that means nearly every family in this country can relate to my story on some level. And yet, despite this, patients and their families feel ashamed and alone because these invisible diseases are talked about in hushed whispers.

A mother who chooses to speak out from the unimaginable hell of losing a daughter, or a family discussing addiction in an obituary are taking the brave step of telling other people "you are not alone; yes, these are 'real' diseases; please, seek help."

In my own tiny way I can contribute to that conversation. It isn't about garnering clicks or grabbing attention - it's about being able to make a small difference. The father I grew up with has all but disappeared, but I can honor that man, and the question he planted. I can share his words directly when he asks. And if one person chooses to ask for help, or a family is able to shed the weight of secrecy, then we have made something positive come out of a horrible illness.

That's why I speak.