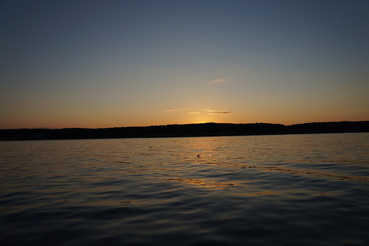 This week, the media is abuzz over the tragic death of Robin Williams. Like that of many celebrities before him, Williams' death has reignited the conversation over unpleasant subjects. But in this case, there was no skirting around the issue. No saying that maybe the overdose was accidental or he didn't mean it. No doubt that the beloved comedian committed suicide.
Patrick Kennedy, the son the late Ted Kennedy, spoke in Boston the day after Williams' death about how shockingly common suicide is:
"In addition to Robin Williams… there were 100 other Americans who successfully took their life yesterday. There were 2,000 more who attempted suicide. Today, again, 100 Americans successfully took their lives," Kennedy said. "We have an epidemic in this country of untreated mental illness and addiction."
And it is playing out in more homes than you think. Living with a family member who is mentally ill, a loved one's suicide is something that is constantly in the back of my mind, tucked away and wrapped in cobwebs, amid the other dark things that I dread considering. Since I'm one of millions that love someone at risk, I'm sure I'm one of millions who worry.



Recently, I reached out to a writer that I know only online about doing a story on addiction. It was a shot in the dark, and despite knowing how common addiction and mental health are, I was shocked when she wrote back saying
her family had tread those waters, and she was finally ready to write about it. The issues really are everywhere. And hopefully, again, the conversation will continue.
Note: There has been so much insightful material written in the wake of Robin Williams' death. This article on the link (or lack thereof) between creativity and mental illness caught my eye, because it is so different from most of the coverage. Mental illness is horrifying, and it's natural to want to find a silver lining
- but it may not be the one we think, and in fact there may not be one at all.