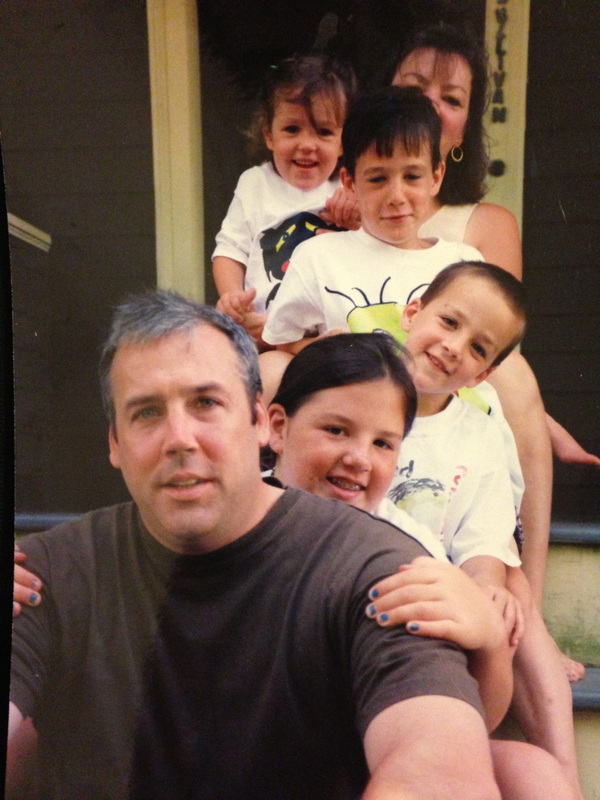 Some of my best childhood memories are nestled in the orchards and fields of Smolak's Farm in North Andover. Three of my dad's six books are set there, and when the weekend crowds came out to pick fresh fruit and gorge on apple cider donuts, my dad and I would load up his van, set out our tables and sell his stories. At the time, the days at Smolak's were so special because they were my one-on-one time with dad - our special routine. Sure, my siblings would come run around for a few hours at the end of the day, but I was there start to finish, a full partner in the family business.
I have always known that my dad has Bipolar disorder, but it never affected my day-to-day life. He was eccentric, but that just made him more fun. Then, nearly seven years ago, I was sitting in my freshman dorm room at Boston University when I got the call that dad was hospitalized after having a manic episode. That was tough enough. But, as often happens, after the manic high my dad crashed into the lowest of lows, entering a depression that still grips him today.
Anyone who has experience with it knows just how painful it is to see a loved one fight mental illness. When we began to discuss
editing his books
, which have sat neglected for nearly a decade, I thought that it would be a good way to spend time with dad, harking back to the days at Smolak's. When he mentioned that he wanted my siblings involved I was jealous for a minute, before realizing what a good opportunity this was. My dad, whose books brought joy to so many, could use those works as a tool to bring joy and healing to himself and his family.
We've been
meeting weekly
, which is no small feat with four adult siblings who have full schedules. We've edited two of the books and put a
blog
on our project's
website
. So far, it has been going better than we could have anticipated. Just like when we used to pull up at Smolak's on a warm weekend day, I am excited to see what the project brings.
Have you found a way to bring healing to a family struggling with mental illness? What worked for you?