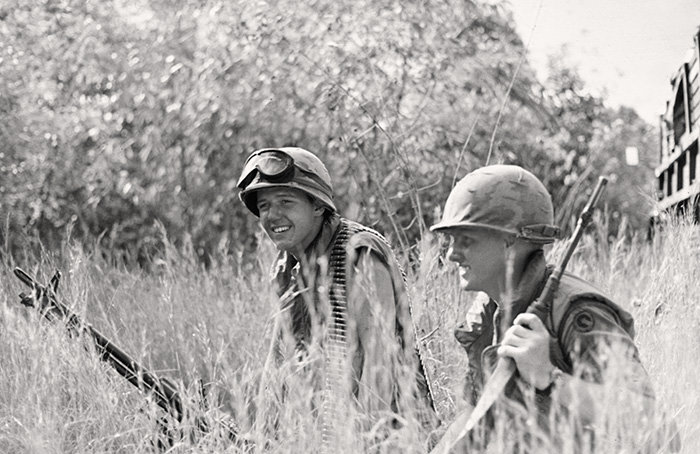 Like too many Americans, I've never really paid attention to Veteran's Day other than being thankful for a day off. Some of my peers were off fighting two wars and my grandfather was a proud Korean War vet, yet the most attention I paid to November 11th came during the year I spent in London, far from home. People in the UK wear tiny red paper poppies on their jackets in the lead-up to November 11th, and by Remembrance Day London was a sea of red. I thought "wouldn't it be nice if we had such a big celebration at home," without realizing that we did, but I just hadn't paid it much mind.
Until this year. As many of you know, I've been working on the Salute to Veterans book being published by North of Boston Media Group. In my short career so far I have had the opportunity to interview great people - teachers making a difference day in and day out or a mom who turned her attention to helping children with cancer. However, no interview has been nearly as moving as the interviews with these veterans.
My grandfather always shied away from talking about his service, and my father-in-law says little about his storied military career.
Speaking to the veterans that I have interviewed for the book has allowed me to take a peek into the lives of millions of Americans. Lives that have been rocked by conflicts across the globe. Seeing just how effected by war the veterans are decades later is jolting - nearly all of them have cried during our interviews.
At the same time, many of the veterans downplay their service, speaking of a sense of duty.
Their service was just something that had to be done. One veteran who served under Gen. Patton in WWII told me,
"Even heroes have fear."
The son and nephew of
seven siblings
that served together during WWII brushed off his family's extraordinary service, saying "Everyone served in the big war."
I never had the opportunity to talk to my grandpa much about his military service. However, talking to the veterans that I have connected with on this project has been nearly as gratifying. I will never again let a November 11th slip by without taking time to acknowledge the veterans. Thank-you, vets, for your service, and thank-you for allowing me to tell just part of your stories.