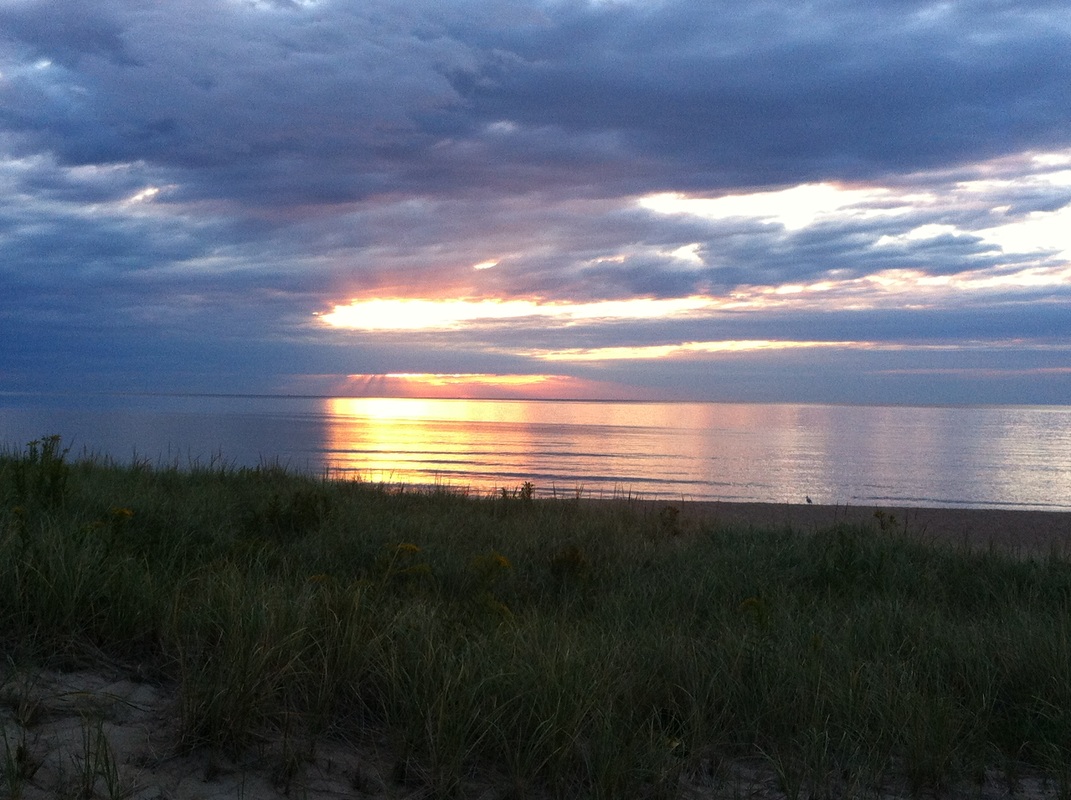 Recently, I moved down to the beach for the winter. Although it seems counterintuitive, living at the beach during the off season is going great so far, with cheap rent, empty beaches, and amazing views from the back yard.
I've always wanted to watch the sun rise. I think I actually made it once or twice, only to have the image in my head thwarted by clouds. Seeing the sun rise over the ocean seemed especially romantic. When Mark and I spent New Years Eve on Fraser Island in Australia, we swore we would get up and greet the sun rising over the Pacific
, but it didn't happen.
With the sun rise in Southern New Hampshire happening just after 6 a.m., it is coinciding perfectly with when I get up. Each morning, before I leave my bedroom at the end of the apartment, I can see the blazing sunlight peeking in under and around the door. When I walk into the living room, which faces the ocean, it is on fire.
I always stop to notice a beautiful sunset and think about all the things it represents - a higher power, the tiny part we play in the world, and the amazing power of nature. This week, I have been blessed to start my days with the most stunning skies. It reminds me to take a minute to enjoy the quiet before jumping into the hub-bub of the day.
It's hard to have the morning blues when the world is so beautiful, just outside your sliders.
What about you - what things can help you start your day right? Have you ever seen the sun rise?
Meanwhile, here is my writing, elsewhere
I wrote the cover story for Renew Magazine about musicians in recovery. It was a fun story, where I got to talk to Marissa Rhodes, former American Idol contestant, and Wes Geer, former touring guitarist for Korn.
As I blogged about before, I've loved interviewing WWII vets for an upcoming book. This vet told me about flying in a bomber during the assault on Dusseldorf, Germany, and later visiting the city as a tourist with his wife.
For those of you who are local, this horse show by the brain behind Cirque du Soiel was amazing, this film festival in Portsmouth this weekend is bringing a taste of Telluride to New Hampshire, and this new show in Boston will give you a fix for Pottermania.