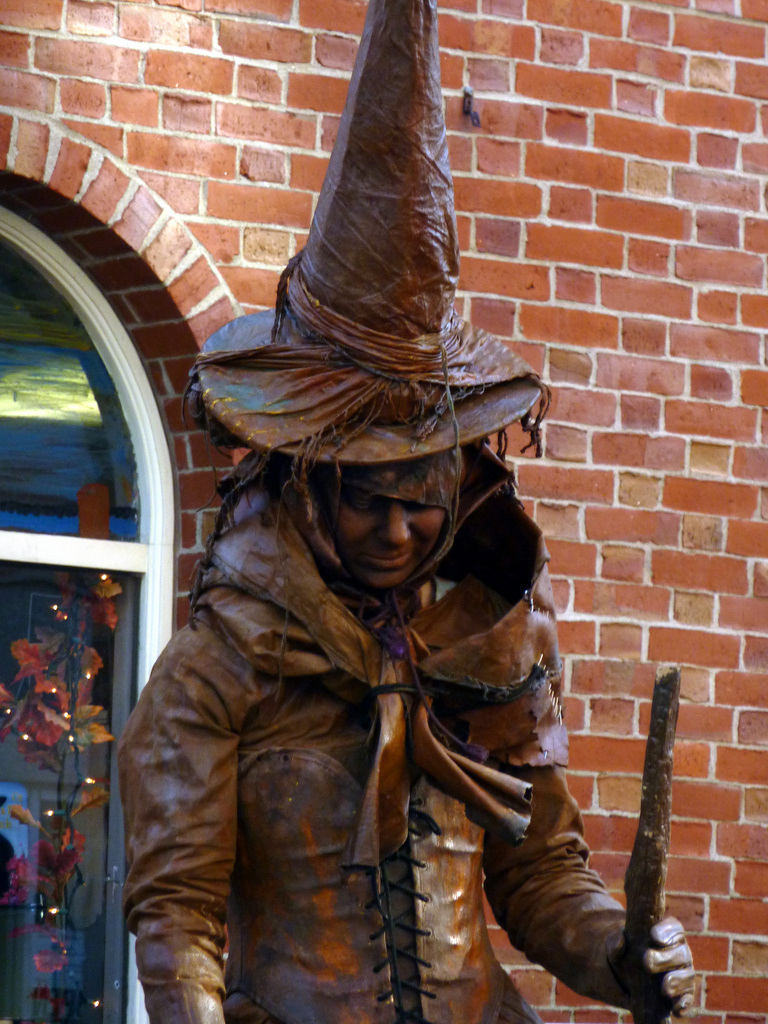 Last week, I went for a visit to Salem, Mass. For those of you who don't know, Salem is one of the oldest settlements in the United States, dating back to the 1620's. Over three hundred years later, Salem is most famous for the
witch trials
that took place there in 1692.
Despite living within a short drive of Salem for my whole life, I had never actually visited the site. With some haggling from my husband, who wants to visit all the local attractions, we set out with images of witches and spooks of all sort. We were surprised to find that most of the historic information
we found was on the Salem colony - which was a booming port in early America - rather than on the witch trials. It seemed that the witches were used to hook tourists, and the rich nautical history was used to keep them intrigued.
There is no doubt that the
witch trials
are fascinating. More than 200 people were accused of witchcraft, and twenty were executed. It is impossible to understand what happened in a strict puritan community three centuries ago, but people still dedicate their lives to trying to understand how accusations from a handful of preteen girls led to a frenzy that swept the colony. Scholars blamed the girls "afflictions" on causes ranging from poisoning to Post-traumatic stress disorder after the girls saw their parents murdered by Native Americans.
What I found most intriguing is the power that the witch trials still hold. The entire thing lasted less than a year, from accusations to executions, and the colony soon recognized its mistake. However, for centuries, Salem has been defined by its connection to witchcraft. Whether it is a brilliant marketing strategy or a genuine energy that
remains in the city, it is a testament to the power of history and imagination that distant events still have a hold over thousands of people.
Is there a particular period in history that captivates you? What about it draws you in?