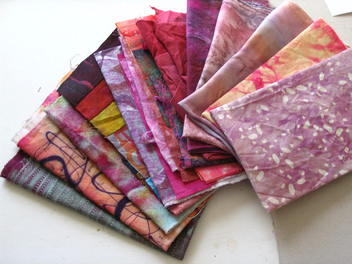 As a writer, most of the time, it is great to have too much to write about. Unfortunately this week, there was too much bad news
to cover.
However, when I began writing a piece for Merrimack Valley Business Magazine this morning, I
realized tons of feel-good material. Writing a profile on someone who has so many inspirational stories was a great way to spend a Saturday morning, after a long Friday of horrible news.
Giovanni Capato is the founder of Reach Fashion, and Reach Design Center, on Wingate Street, in Haverhill. I am a sucker for a good Haverhill story, especially since my dad used to have his office on Wingate Street, and my siblings and I spent many afternoons exploring the local shops that never seemed to survive long enough. After buying a birthday present at Reach Fashion, I knew I wanted to do a story on the store and its owner, but I had no idea just how captivated I would be by Giovanni.
Reach Fashion is much more than just a boutique, although you will certainly find cute clothes. Through the adjoining Reach Design Center, Giovanni invites anyone to become involved in the Fashion industry. He takes interns from Haverhill High, runs fashion camps for students, and will share his knowledge with anyone who is interested. Seeing someone with an impressive professional resume who has such a genuine interest in helping the community is inspiring and encouraging. Giovanni takes away the intimidation of what he admits can sometimes be a cruel industry, and makes fashion and creativity available to anyone who walks through his doors.
Giovanni's personal story is also amazing. He immigrated to the United States from Brazil over fifteen years ago, not speaking any English. Having been through the immigration process with my husband, I cannot imagine conquering that while trying to learn the language. I know how frustrating it can be to feel like your life is in the hands of the government, or to desperately need something many people take for granted. I look forward to the day Mark can become a citizen, something Giovanni understands. "Becoming a citizen opened doors," he told me.
Giovanni has two sons, who he and his husband adopted through the Massachusetts foster care system. After talking to me about his professional life, Giovanni was more than willing to tell me about his experiences with domestic adoption. "We found love.
I see that if I can give a child an opportunity for a better life, that's my goal here."
Love, local business, and American pride - things we can all appreciate everyday, but especially this week. Thanks, Giovanni, for being so open with me, and for everything you are doing for Haverhill. Look for more from my interview with Giovanni in the summer edition of Merrimack Valley Business Magazine, and check out Reach Fashion!