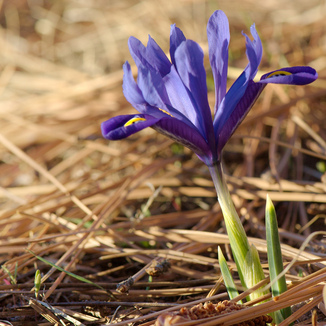 It's amazing what a few warm days can do to motivation levels for a young professional. Yesterday the sun was shining, and I wanted to conquer everything - get out with the dog, pitch great stories to
The Eagle Tribune
, and apply to every writing gig I could get my hands on. I was a woman inspired!
Of course, there aren't enough hours in the day, and by the time I had sent emails and got the green light on a pitch, it was time for me to attend an event.
When I sat down today and tried to rekindle the fire that was burning yesterday afternoon, I realized that there were a few things that needed work before I could jump head first into The Next Great Thing. My
resume
definitely needed attention. As wonderful as I am, I finally accepted that there is no reason for someone only a few years out of college to have a
resume
that's more than a page long. I chopped and burned, and now have a clean and concise resume.
Updating the resume led to updating my
LinkedIn Profile
, which was feeling sorely neglected. I must admit I'm a little hesitant on LinkedIn, but when I logged in recently and saw that an editor at a newspaper I had applied to had viewed my profile, I realized that it really is a resource. I certainly don't want any professional opportunities passing me by. I spruced up the profile, and even found a picture that somehow managed to be both professional and presentable.
All of my work today and yesterday has led to a lot of thinking on my part. I know what I want - to freelance from home, and be able to support myself, and tell the great stories that are everywhere. I have had a little trouble blending my want to express myself, with my desire to have a professional website.
I realized that I miss having my travel
blog
. In Australia, everything was new and interesting, but here, does anyone really care what a 24-year-old wife trying to get the adult life going has to say?
At its base, a blog is a way to get your voice heard, and the voice of Burch Creative isn't just the voice of a professional, but also the voice of someone trying new things, and figuring out how to achieve her goals. I really believe that my personal decision to step outside of the status quo and pursue self-employment from the start says a lot about the qualities that define me professionally - drive, responsibility, and just a little bit of risk.
So, from now on, I won't struggle to keep Kelly out of Burch Creative, because Kelly
is
Burch Creative. This space will continue to update you on the projects I am working on, but will also include general updates on how things are going. What worked, what didn't, and what I might try next.
And, of course, feedback from the older and wise and the fellow starters-out is always appreciated!