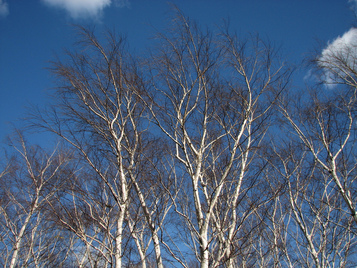 There are hardly any leaves left on the trees now! Just clear, cool skies to welcome the new month.
As we enter the holiday season, it's time to start thinking about gifts to show loved ones your appreciation. Could a personalized poem or memoir be the perfect solution? Have a favorite story, or important event? Let Burch Creative capture it in writing, and your loved one will have a gift that lasts generations!
This week, Kelly continued to work with Sullivan Painting to streamline their marketing techniques. She developed brochures for the business, and helped pinpoint a target audience for this marketing push.